Regulations
Update date:
22 Feb 2020, 00:12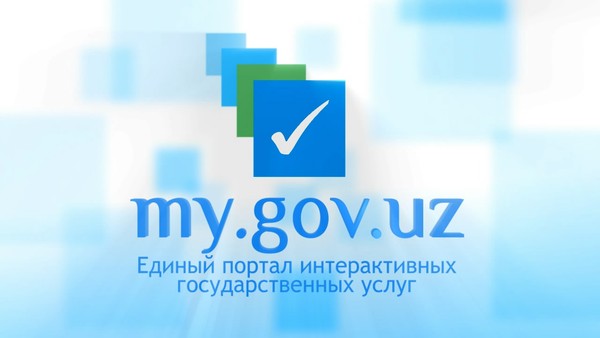 If you are faced with infringement of your rights and interests, please send an appeal the chairman of the Central Bank of the Republic of Uzbekistan through a single portal online public services.
New service launched to address such potential problems as unjustified delay in the period for consideration of applications, the violation of the order of credit or the provision of other banking services, biased attitudes and bureaucratic barriers in the relations between banks, businesses and citizens.
In addition, complaints and suggestions to the Central Bank may be sent by calling a single telephone hotline (8 800) 200-00-44 (free calls from all regions of the country).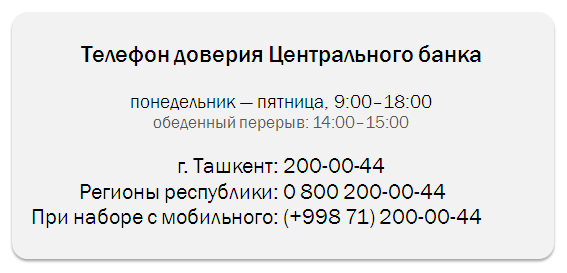 Each call will be made and taken under control. In all areas of action will be taken complaints and suggestions will be taken into account in the activities of banks. Persons guilty of violating the rights and legitimate interests of clients, will be brought to justice.
This service is designed to fulfill the tasks set by the President of the Republic of Uzbekistan IA Karimov at the session of the Cabinet of Ministers of January 17, 2014, dedicated to the socio-economic development in 2013 and the most important priorities of economic program for 2014.
---